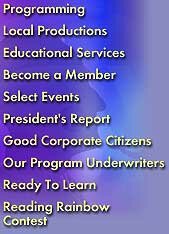 NewsNight Akron Biographies
Vincent Duffy, WKSU-FM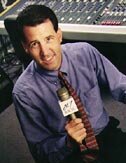 Vincent Duffy is the program director at WKSU. After graduating from Kent State with degrees in political science and telecommunications, he toured the world as a radio journalist, enjoying the opportunity to cover news in Australia, Switzerland and South Africa. After returning stateside he earned a master's degree in mass media from Miami University of Ohio while working at WMUB in Oxford. Prior to joining WKSU, Vince was the news director at WILL at the University of Illinois, where he also worked for a doctorate in communication research. Vince joined WKSU as news director in 1997, and became program director in 2004.
In addition to his work for WKSU and NPR, Vince also hosts NewsNight Akron on PBS 45 & 49 on Friday nights. His first television documentary, Sharing Democracy: The Akron/Subotica Partnership, received the prestigious Telly Award and added Serbia to the growing list of destinations to which Vince has traveled to cover news. Vince has also produced and hosted several PBS 45 & 49 specials, political debates and documentaries.
Vince has won six Edward R. Murrow awards for his work at WKSU, and many other national awards including a Sigma Delta Chi Award, two Gabriel Awards and a Clarion Award for excellence in journalism.
Along with his obvious love of travel, Vince enjoys skiing, martial arts and politics.
---
Jody Miller, Bath Country Journal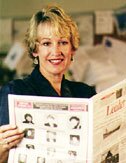 Jody Miller loves the Greater Akron area, and her enthusiasm and excitement really come through when she?s talking. After more than 12 years with Leader Publications in a variety of editorial positions, Jody purchased Bath Country Journal in early 2005. BCJ is a 25-year-old community magazine that is dedicated to news and events of the Bath Township and Revere Local Schools communities. As the editor and publisher of BCJ, Jody still retains her interest in the community and the political events of the Summit County area.
Jody is a regular on PBS 45 & 49?s NewsNight Akron and NewsMaker Akron, and she has hosted a variety of locally produced special broadcasts. Her 2002 PBS 45 & 49 documentary, Main Street America, was released for national broadcast. Most recently, Jody hosted an hour-long, locally produced~panel discussion titled Kids First: Grading the Graduates, which aired in conjunction with the national release of Declining by Degrees: Higher Education at Risk.
---
Ed Esposito, Rubber City Radio Group (WAKR/WONE/WQMX)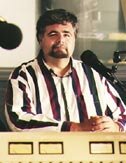 Ed Esposito has received a number of journalism awards for his work throughout his career. He is presently news director of Rubber City Radio Group in Akron and is also the news anchor on WQMX?s Country Club morning show. Prior radio broadcast experience includes stations throughout Cleveland, Cincinnati and West Virginia.
Ed is a graduate of Kent State University and lives in Sagamore Hills.
---
Steve Hoffman, The Beacon Journal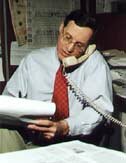 Steve Hoffman was named an editorial writer for the Akron Beacon Journal in September 2001. He writes a weekly column of political analysis and contributes to the paper?s unsigned editorials and endorsements. Steve spent ten years as politics writer, covering national, state and local elections, including six national political conventions and statewide campaigns for president, the U.S. Senate and governor. He has been with the Beacon Journal for 25 years and held a variety of newsroom reporting and editing assignments and has won national, statewide and local news awards, including Ohio SPJ awards, Associated Press of Ohio awards and Akron Press Club awards. Steve has freelanced for the New York Times and Time, Newsweek and Business Week magazines. He is a guest lecturer on the media and politics at Kent State University and The University of Akron.
Steve is a graduate of Trinity College in Hartford, Conn. and has a master's degree in journalism from The University of Michigan. He came to Akron from the Boulder (Colo.) Daily Camera. He and his wife, Mary Jo, have three children and live in Copley Township.
---
Michelle Chyatte, WKSU-FM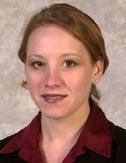 Michelle Chyatte joined the WKSU news staff as a reporter/producer on Sept.11, 2001. On her first day, she ably jumped into covering the biggest news stories of the year, the decade, or perhaps even a generation. Along with her news duties at WKSU's Stark/Wayne County Bureau in Canton, Michelle has added her voice on topics that include landfill management, childhood disease and regional political contests. A graduate of the broadcast journalism program at Kent State University, Michelle taught high school journalism in Columbus prior to coming to WKSU.
---
Joe Jastzremski, The Rubber City Radio Group (WAKR/WONE/WQMX)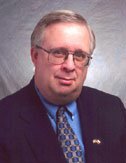 Joe is a reporter with The Rubber City Radio Group (WAKR/WONE/WQMK). He has been in radio news since 1977, at stations in Willoughby, Cleveland and Akron. His work has garnered awards from the Ohio Associated Press, the Cleveland Press Club and the Greater Cleveland Radio TV Council for investigative reporting and coverage of court trials. Some of his beats have included the Indians, Browns and Cavs but, also City Hall, the School Board and the Courthouse. In Akron, some folks may recognize his as one of the public address voices of Canal Park during the Aeros baseball season. Joe lives in North Royalton.
---
Larry States, The Rubber City Radio Group (WAKR/WONE/WQMX)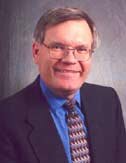 Larry States has been in radio news since 1972 and has worked at stations in both Akron and Canton. A graduate of The University of Akron with a degree in mass media communications, his radio career includes eight years at WHLO/Akron and the last 21 years at WAKR/Akron. He was news director at WAKR-AM for 13 years while also serving as news director and reporter for WAKR TV-23 from 1983 to 1987.
Larry has covered Presidents Jimmy Carter, George Bush, Bill Clinton and George W. Bush in their northeast Ohio appearances. His career also includes time as a sports reporter and play-by-play announcer. One of his favorite memories from covering sports is his interview with Muhammed Ali before his heavyweight fight at the Coliseum.
Larry resides in Akron.
---
Dan Taylor, The Rubber City Radio Group (WAKR/WONE/WQMX)
Dan Taylor joined Rubber City Radio Group (WAKR/WONE/WQMX) in 2003 as the afternoon news editor and anchor. Dan?s reporting beats include Akron City Hall and the Akron Public Schools. His experience in journalism includes stints as a reporter, writer, editor and producer for radio and television stations in Akron, Cincinnati and Dayton. Dan began his career writing for Dayton-area newspapers and also was a newspaper reporter and editor in Michigan and Ontario, Canada. Dan has received several awards for his work, including a regional Edward R. Murrow Award and recognition from the Associated Press. In June 2004, Dan traveled to and worked in Germany, Belgium and Poland through the Radio-Television News Directors Foundation/RIAS Berlin Commission journalism fellowship. A native of Cincinnati, Dan is a 1996 graduate of Wright State University. He lives in Fairlawn.
---
Email NewsNight Akron at